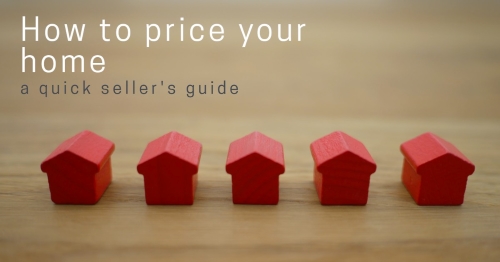 The question of how to price your home is one of the most important aspects of the selling process. How do you know what your home is worth? How do you know what somebody would actually pay for it?
Real estate professionals can guide you in this decision to help you get the offers your home deserves. Here is some more basic information about choosing the best asking price:
Market dependent pricing
There are many factors that go into determining a home's sale price beyond the house itself. You'll need to adjust your pricing based on the market you're selling in. This could include economic factors, demographics and seasonality. Working with a real estate agent makes gathering data and setting a price much simpler.
Get an appraisal
One of the first steps in choosing a sale price for your home is finding the appraised value of the property. A professional appraiser conducts a thorough examination of your home to note factors like age, condition, size and features. Once you have this number, you can use it as a starting point for setting a price.
Check out sold comps
How much you want your home listed for will most likely depend on how many similar homes have recently gone for sale at your location. A comparative market analysis from a real estate agent is the most accurate and efficient way to use other home sales to guide your price point.
You can also search on your own for recently sold homes in your area and note their final selling prices. Choose comparable homes with similar square footage, bedrooms, bathrooms, lot size and amenities for the best idea of price.
Know your local market history
Knowing the stats about recent sales is only part of the puzzle. You'll also need to consider overall trends in the real estate market. Real estate agents have extensive knowledge and resources to help you find the market value of your home in the context of the location's trends.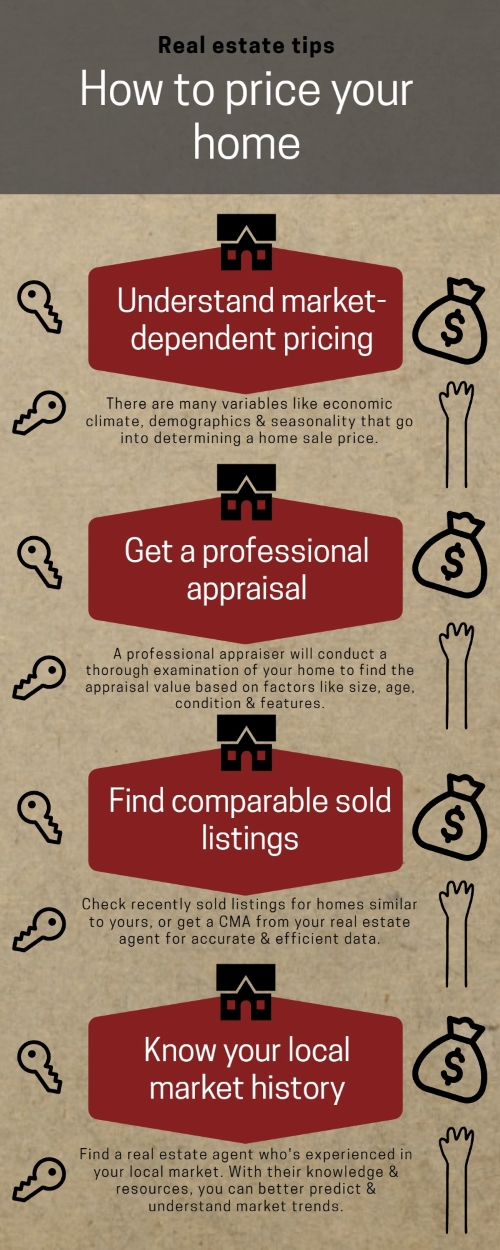 While the real estate world has a plethora of moving parts, understanding the factors that go into determining home value and asking price will help you get the best offers for your home.